Buckingham Village debate
Posted by Mark Washburn on Monday, March 27, 2006 at 1:06 PM
By Mark Washburn / March 27, 2006
Comment
Battle brewing over Buckingham development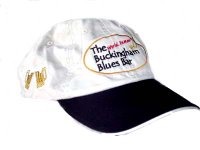 A heated battle is underway over a proposed 631 unit town house project proposed for 59 acres near the Buckingham Airpark.
This area still has the look and feel of "old Florida" with one of a kind establishments like the
The World Famous Buckingham Blues Bar
and its beer drinking mule Bucky.
The developer is seeking a zoning variance to increase the per acre density of the project and for this privilege would be kicking in nearly $3M into the housing trust fund to develop affordable housing.
The existing residents are worried about traffic woes on the existing roadways, which are already very congested and overdue for widening. The catch-22 in this scenario is that a less dense multi-family project could still be built on the site without any contribution to the affordable housing fund.
This outcome of this project has ramifications for the entire Buckingham area as development moves east from I-75. Many larger parcels in the area have been acquired by developers and could change the face of the area. One project,
Horse Creek
, is an upscale 113 single family gated project being developed by Daniel Wayne Homes.
Lee density deal might not fly [News-Press]