Boomers and second homes
Posted by Mark Washburn on Tuesday, January 24, 2006 at 1:34 AM
By Mark Washburn / January 24, 2006
Comment
Middle-aged boomers driving vacation home sales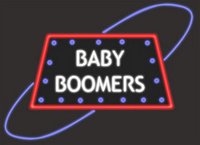 As with many other coastal and resort regions, SW Florida is highly dependent on in-migration for the continued growth and robustness of our real estate market. The coming of age of the baby boomer generation provides a steady stream of prospects looking for their place in the SW Florida sun.
Sales of vacation homes have surged in the past few years, accounting for 13 percent of all homes purchased in 2004, according to the National Association of Realtors in Washington. The median price of vacation properties purchased that year was $190,000.
Even with the clogged roads, escalating prices and back-to-back hurricanes, it is hard to imagine a scenario where people stop moving to SW Florida. There does seem to be an almost infinite number of people looking for a piece of places like Marco Island, Naples, Sanibel and Captiva.
Home sweet homes
[Christian Science Monitor]