Boat Ramps Are Popular In Cape Coral
Posted by Mark Washburn on Monday, December 15, 2014 at 11:03:56 AM
By Mark Washburn / December 15, 2014
Comment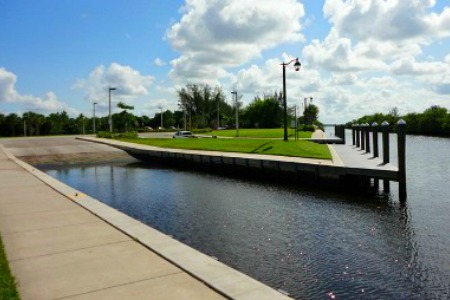 Cape Coral is a boating and fishing paradise with its 400 miles of canals, many lakes, the Caloosahatchee River, Matlacha Pass and proximity to the Gulf of Mexico. Cape Coral is also close to the beaches of Sanibel, Captiva and Fort Myers. Cape Coral is celebrated as a waterfront wonderland for good reason: a lot of people use boat ramps to get to these bodies of water for boating and fishing. There are 4 major improved saltwater ramps and one freshwater ramp in Cape Coral. The newest ramp is at Rosen Park. Last year, the city of Cape Coral collected over $100,000 from boaters paying to use the ramps. That is up 10% since 5 years ago. The money collected pays for maintenance of the boat ramps. Both residents and visitors come to Cape Coral because of the water access. A Cape Coral Boat Club sales manager says people are buying new boats but also upgrading their current ones. At Horton Park, for example, it's easier to set sail following a facelift of the ramp, and the walkways are maintained as is the park with the money collected. The city's Park and Recreation department says major improvements to the boat ramp have been successful after some initial glitches. Cape Coral's 5 improved boat ramps include:
Yacht Club Boat Ramp located within the Yacht Club Community Park
Burnt Store Boat Ramp located north of Pine Island Road on Burnt Store Road
BMX Boat Ramp (freshwater) at the intersection of Skyline Boulevard and Trafalgar
Horton Boat Ramp located right on the Caloosahatchee River next to the Midpoint Bridge on Everest Parkway
Rosen Park Boat Ramp located along the Chantry Canal east of 24th Avenue
If you would prefer the convenience of having a home with a private dock, here is a resource to view
Cape Coral gulf access real estate
that is currently listed for sale.