Behind the Babcock Ranch Name
Posted by Mark Washburn on Tuesday, March 15, 2022 at 9:26 PM
By Mark Washburn / March 15, 2022
Comment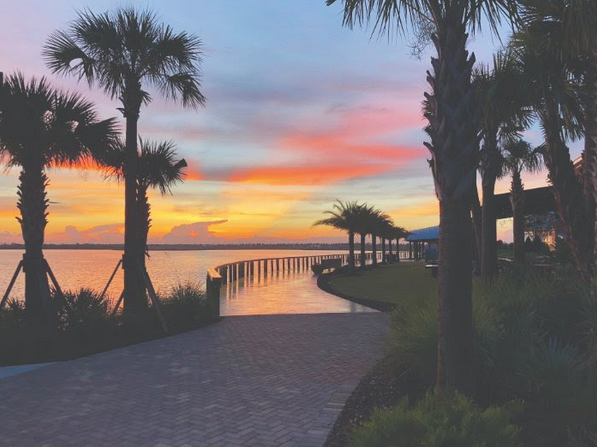 Most people probably associate the Babcock Ranch name with a sustainable, forward-looking planned development of homes, businesses, and schools. This environmentally friendly town includes nature trails, health and wellness opportunities, and residential amenities.
Babcock Ranch also, of course, gets a lot of attention for its commitment to sustainability and environmentally sound infrastructure. Afterall, the innovative town incorporates solar-powered energy, energy-efficient home designs, abundant green space, and even plans for driverless vehicles.
But the Babcock Ranch name stretches back generations. It originates around the time land we now call Babcock Ranch was snapped up by the Perry Wadsworth McAdow family in the late 1800s and called Crescent B Ranch.
With a large family fortune tied to western gold mines, Perry McAdow, himself, was once president of the Punta Gorda Bank. His family played a significant role in influencing trade in the region.
Around 1914, a lumber magnate named Edward Babcock purchased the 91,000-acre ranch. He renamed it Babcock Ranch and used the land as a family timber business.
Babcock's son expanded operations to include crops, cattle and more. Following the death of Fred Babcock, the family tried to sell off the ranch to the state.
When negotiations broke off, a developer came in. Kitson & Partners purchased the land, reserving 20-percent of it for a new solar-powered town, and selling the remaining 80-percent of the ranch, or about 73,000 acres, to Lee County and the State of Florida for preservation.
Noted as the single largest land preservation in state history, the deal helps protect natural habitats, water resources, landscapes, and cultural resources. While some parts of Florida are heavily developed already, the state still has some diverse ecosystems to protect, like cypress swamps, pine Flatwoods and dry prairies that serve as home to native birds and wildlife.
Kitson's land purchase led to the development of Babcock Ranch and the donation of some of the land to Florida Power for a solar field. That field now helps power the town and other parts of Southwest Florida.