Bailey s General Store: A Sanibel Treasure
Posted by Mark Washburn on Tuesday, January 7, 2020 at 12:20:34 PM
By Mark Washburn / January 7, 2020
Comment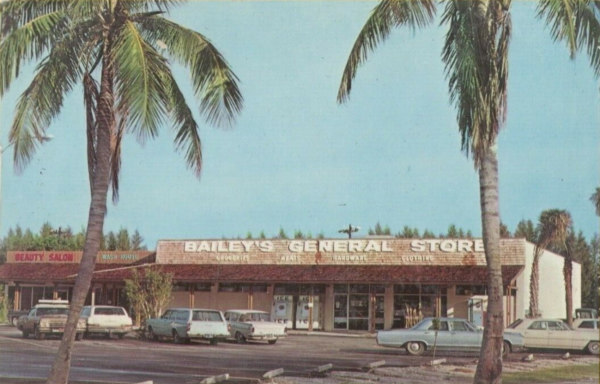 Locally owned and operated for well more than a century, Bailey's General Store remains a true Sanibel Island treasure. A staple in the community for at least 120 years now, Bailey's officially got its start back in the late 1800s.
That's when a member of the Bailey family founded a packing company to help service the family-owned vegetable farm. The general store helped supplement the family's farming and packing business, plus it also began selling other supplies and food like grits, beans and flour.
At one time Bailey's General Store stood just at the mouth of San Carlos Bay. When the Sanibel Causeway bridge eventually opened up the store moved to a new location on Periwinkle Way. Since the 1960s, the store's stayed in that one location.
Now in its third generation of ownership, Bailey's General Store has expanded to include a bakery, deli, coffee bar and catering services. To this day, though, it retains its original small-town charm and appeal.
Visitors can use the store's curbside pick-up for supplies or there's also the option for delivery. The store prides itself on its supply of fresh fruits and veggies, fresh baked goods and other groceries often sought out during a stay on the island.
In addition, Bailey's General Store carries a full range of hardware supplies, including supplies needed for fishing, plus tools and sporting goods. The family run and operated general store also helps benefit the community by supporting local fundraisers and participating in other ways that benefit and service the greater community of Sanibel Island.
Earlier this year the general store was honored with a designation from U.S. Senator Marco Rubio, declaring Bailey's a Small Business of the Week. In granting the honor, Senator Rubio mentioned the family's continued support and dedication to fellow residents of Sanibel Island.