Back to the future
Posted by Mark Washburn on Monday, August 15, 2005 at 1:13 AM
By Mark Washburn / August 15, 2005
Comment
"The only man that doesn't make money in Florida real estate is the man that doesn't own any"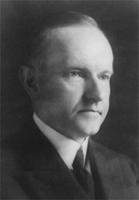 A look back at the investor madness that created a real estate boom in Florida in the 1920's.
There appear to be some similarities from the 1920s with today's investor craziness:
W
is nearly as conservative as
Cal Coolidge
; the cheap
Jet Blue
and
Song
flights are bringing the masses to Florida like the
new railroads
did in the '20s; and WCI Communities CEO & President
Jerry Starkey
is a modern day
D.P. Davis
.
When Underwater Lots Sold in Florida Boom
[Wall Street Journal]