Are Flips Possible Today?
Posted by Mark Washburn on Saturday, November 15, 2008 at 1:12 PM
By Mark Washburn / November 15, 2008
Comment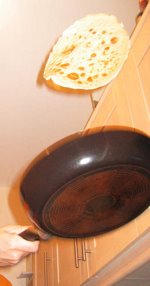 Interesting article in the Seattle PI about the feasibility of doing flips in today's real estate market.
If "flipping" a house in today's real estate market seems riskier than trekking with a ragtag band of hobbits to Mordor, take heart: Home flippers can still find plenty of opportunities, though they're not entirely without risk.
We are starting to see some renewed investor activity here in Southwest Florida. A market segment with upside potential for investors are single-family waterfront homes in need of a face-lift. Green pools, older kitchens and baths, worn carpets and barren landscapes drag down the value of these vintage homes. In many cases these homes are selling for lot value, the older outdated home is basically a throw-in.
Waterfront foreclosed homes
with upside potential are coming on the market every day.
Can you 'flip' a house for profit in this market?
[Seattle Post-Intelligencer]