Appraisal challenges
Posted by Mark Washburn on Monday, April 24, 2006 at 10:51 PM
By Mark Washburn / April 24, 2006
Comment
Slowdown changes appraisal process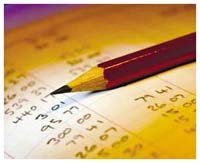 It is getting tougher to appraise the value of a home in SW Florida. With slowing sales and some price declines, appraisers are having a tough time arriving at fair valuations.
Historically the best comparison properties for an appraisal have been similar properties in close proximity that have sold in the last 90 days. Market-wide price declines throw a monkey wrench into the formula as they make the prior solds a less reliable gauge for value.
The on-line valuation site Zillow isn't helping much either as it is using county data that appears to me to be a bit stale. In this market, older data can set improper valuation expectations for homeowners.
As market cools, appraisals hard to gauge [News-Press]