American Idol Stars Moving to Fort Myers
Posted by Mark Washburn on Wednesday, May 26, 2010 at 2:19:46 PM
By Mark Washburn / May 26, 2010
Comment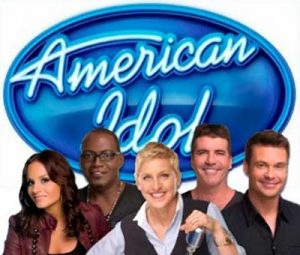 Well not really, but as tonight is the Season Nine Idol finale and Simon's swansong, it might be fun to look at where the stars of the show might live if they relocated to Fort Myers.
Simon Cowell
has ended his longtime illustrious bachelorhood with an engagement to make up artist Mezhgan Hussainy.  The Captiva Gold Coast is by far the best choice for these two lovebirds as it offers the exclusivity and privacy required by a star of Cowell's magnitude.  The home I picked out for Simon is a modern 12,000 SF 
gulf front estate on Captiva Drive
listed for $18M. Despite an attire and vocabulary that never ceases to amaze,
Randy Jackson
is truly a man of the people.  I can't imagine Randy living in a suburban home with a manicured front lawn.    While I initially thought of downtown luxury high-rise development High Point Place as a fit for Randy, there is nothing currently on the market designed for someone of his stature.  A good fit for Randy might be a penthouse unit at the
Paramount at Gulf Harbour
.  A 4,370 SF unit done up in South Beach pastels listed for $2.25M is my pick for Randy. Wow, is Lee County really big enough to handle all these Idol stars?  For
Ellen DeGeneres
and her wife Portia De Rossi, a waterfront estate on Barefoot beach would seem to be a good fit.  With a number of pets, Ellen and Portia definitely need a single-family home.  How about an 8,030 SF contemporary European inspired
Barefoot Beach home
with a huge gourmet kitchen for preparing those vegan delicacies, a fitness center and salt water aquarium.  The asking price of $12.575M is a drop in the bucket for this couple. Oozing with class and style,
Kara DioGuardi
and recent husband Mike McCuddy need a home to support the growing social demands of Kara's blossoming career.  With her Italian heritage, an estate home on the shores of Lake Como at Miromar Lakes might suite Kara just fine.  My pick for Kara is a 5,032 SF waterfront home listed for $3.995M in the
Isola Bella neighborhood
of Miromar Lakes. Wow, I have left the toughest for last.....just where does ubiquitous metrosexual Idol host
Ryan Seacrest
belong?  My first thought was Gator Greenwell's almost finished
estate in Alva
, but there might be a little too much dust on the roads of Alva for Seacrest's Bentley.  Suddenly it dawned on me that Ryan belongs on Andy Rosse Lane in Captiva.  I can visualize him holding court at the Key Lime Bistro and the Mucky Duck during the same evening.  How cool would it be to witness a chance meeting between Ryan and Simon at one of the Andy Rosse Lane establishments?  Currently, Ryan can pick from five
Andy Rosse Lane homes
currently for sale.