5 Surprising Facts About Fort Myers
Posted by Mark Washburn on Wednesday, November 17, 2021 at 9:40 AM
By Mark Washburn / November 17, 2021
Comment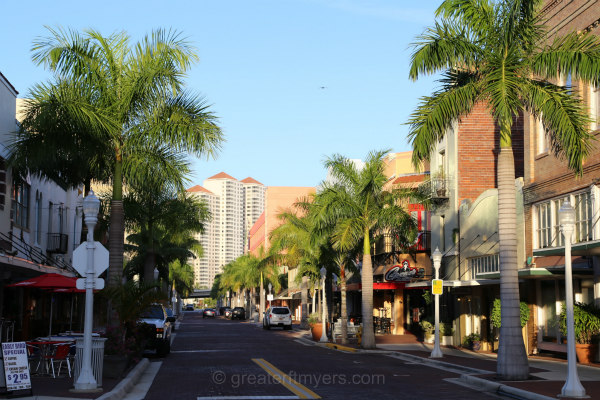 You may think you know just about everything about sunny Fort Myers, but there are five surprising facts you may not be aware of.
Ahoy, matey!
Pirates share Florida history, and one of the most infamous pirates made his main camp close to Charlotte Harbor in an area that's now part of Fort Myers. It's said Jose Gaspar, the pirate more commonly known as Gasparilla, terrorized this part of Southwest Florida for decades. Gasparilla even kidnapped wealthy women and held them captive on the nearby island we now refer to as Captiva Island.
Feathers, feathers and more feathers
One of the more unique local companies is the SA Feather Company, which is now located in Fort Myers. The company's been operating since the early 1900s and is tasked with making the headdresses and boas for Vegas showgirls. If you happen to find yourself in New Orleans over Mardi Gras, take a good look at the floats. It's said the SA Feather Company also makes some of their decorations.
Let there be light!
One of the most famous residents ever tied to Fort Myers was Thomas Edison. The inventor had a winter home in Fort Myers that's now open to the public. Edison, of course, is the man credited with inventing the light bulb. The city of Fort Myers first received electric lights in the late 1800s. Unfortunately, it's said some of the locals weren't too happy with street lighting because it kept their livestock up at night.
City of Palms
Edison and his wife are also credited with the city's nickname. The "City of Palms" references the Royal Palms that line McGregor Boulevard. Edison and his wife donated the first 200 trees, which were planted to line the stretch of roadway from Downtown Fort Myers to their estate by the Caloosahatchee River. There are reportedly now more than 2,000 of the trees and some of them top 75 feet today.
Historic homes & buildings
First Street is where you'll find some of the oldest buildings in Fort Myers, but to reach one of the most unique historic sites in the area you may want to take a boat. Mound House was built on a 2,000 year old shell mound discarded by the Calusa Indians on Mound Key.