Babcock Ranch Real Estate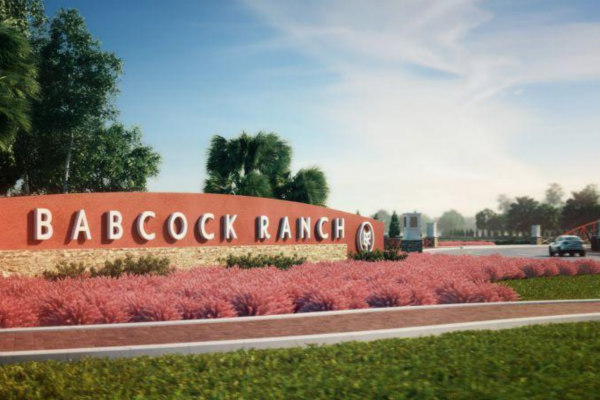 Babcock Ranch is a new master-planned community under development on the Lee and Charlotte County line in Southwest Florida. With 18,000 acres of land, Babcock Ranch is an area larger than Manhattan that will accommodate 19,000 homes and 50,000 residents when completed. The community is the first fully solar powered city in the nation. Read more about Babcock Ranch real estate.
Babcock Ranch Homes For Sale
Babcock Ranch Homes For Sale
August 17, 2022
More About Babcock Ranch Real Estate
Babcock Ranch Layout
Babcock Ranch will be a self-contained community with residential areas as well as commercial space, light industry, retail and civic space. The development includes four villages, five hamlets including Lake Timber and a walkable downtown area featuring 8,000 homes, offices, shopping, restaurants and office parks. Plans include eight magnet elementary schools, a high school and a satellite campus of Florida Gulf Coast University.
Founder's Square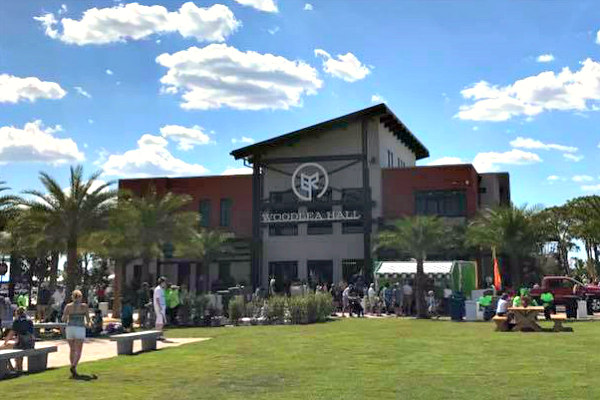 Babcock Ranch is anchored by its Downtown District known as Founder's Square. Woodlea Hall is the first civic building in the community and it home to an information center. The Table & Tap Restaurant sits in a prominent lakefront location in Founder's Square and offers a farm-to-table cuisine along with an outdoor beer garden featuring selections from local breweries. Curry Creek Outfitters is located adjacent to Woodlea Hall and caters to hikers, bikers, kayakers and fishermen. Other Founder's Square amenities include a fishing pier, event lawn, splash pad and lakefront boardwalk.
Babcock Ranch Green Initiatives
A cornerstone of the Babcock Ranch community is that it will be the first solar-powered city in the country. In conjunction with Florida Power & Light Company, the community will be powered by a massive 75-megawatt solar photovoltaic array which sits adjacent to the community. This array when completed is expected to be the largest in the world.
Commercial buildings and homes in Babcock Ranch will be energy efficient and constructed to the standards of the Florida Green Building Coalition. A tech center with an emphasis on research and development for clean energy will be located at Babcock Ranch.
Babcock Ranch Developer
Palm Beach Gardens-based developer Kitson & Partners acquired Babcock Ranch from the Babcock Family in 2005. They subsequently sold 74,000-acres to the State of Florida and Lee County and reserved 18,000-acres for development. Kitson & Partners is led by former NFL lineman Syd Kitson who played for the Dallas Cowboys and Green Bay Packers. The company has extensive development experience in Florida including the Ibis Country Club in West Palm Beach, Bay Pines in Tampa and Talis Park in Naples.
Babcock Ranch Introduction
The Worlds First Solar Town
Spotlight On Babcock Ranch
Babcock Ranch Location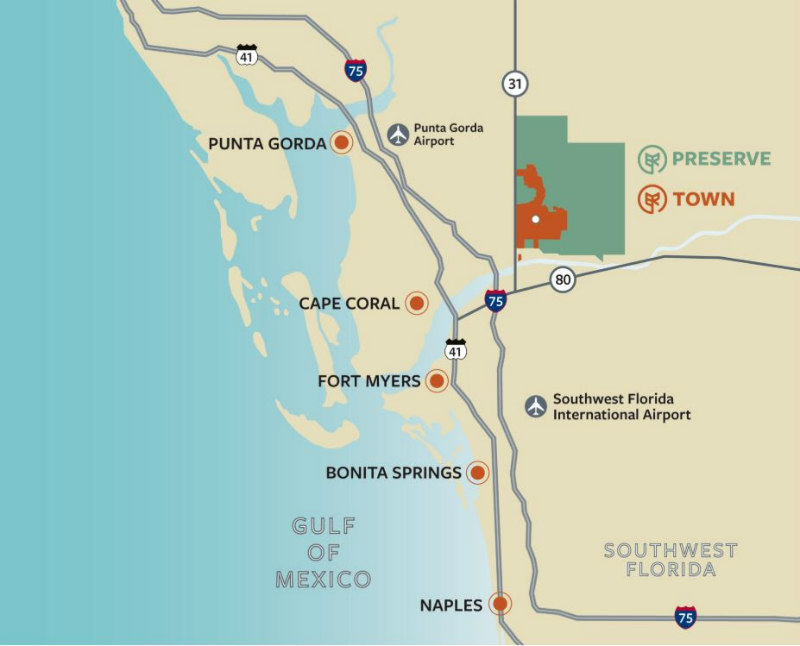 From Our Blog - Babcock Ranch
Questions About Babcock Ranch